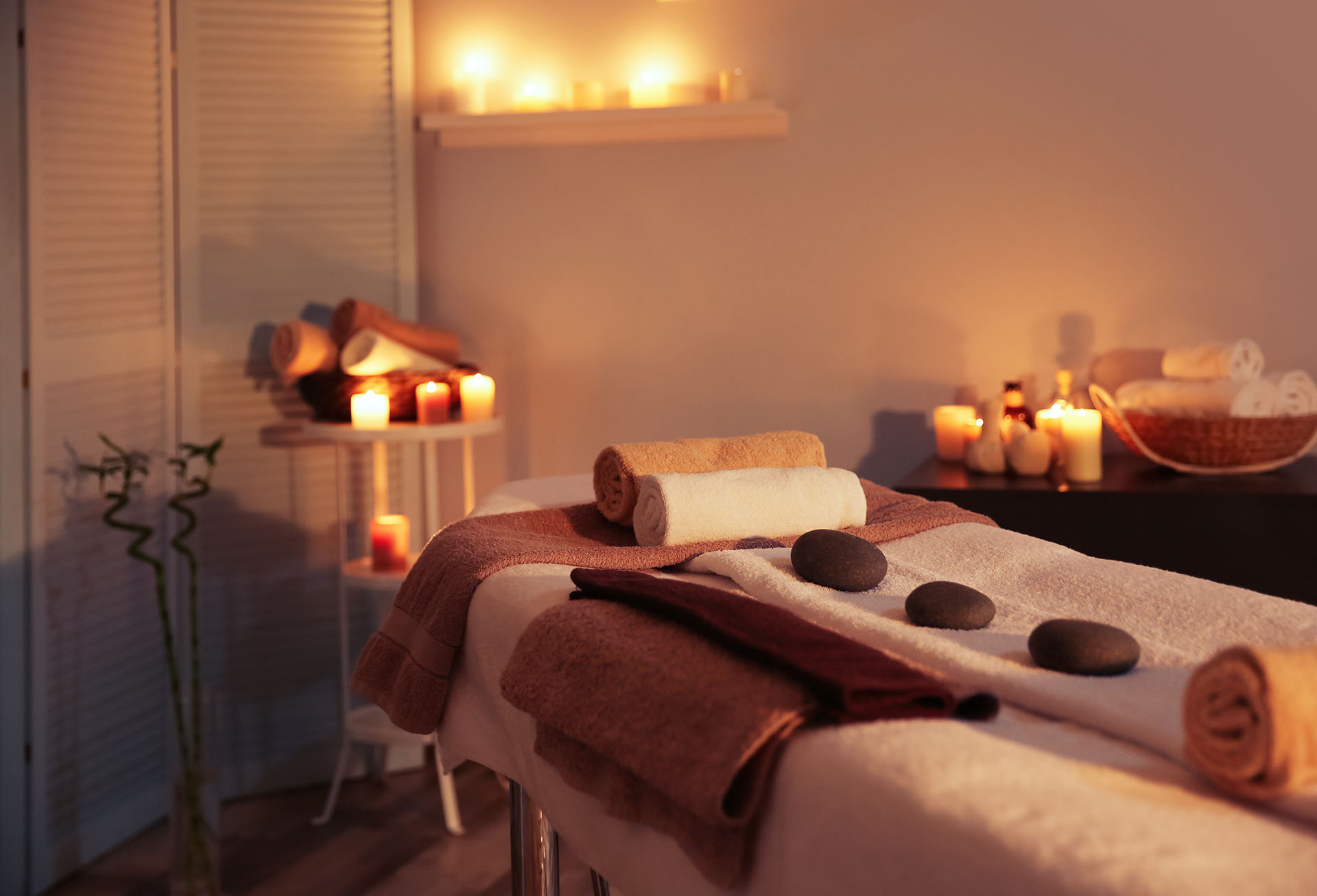 Wellness
B
ody and mind need the right luxury. With us you can take a break from the daily dullness, and indulge in moments of pure relaxation that are precious for the soul and body, surrounded by the beauty that the land of our beautiful Tuscany emanates.
Among green hills, olive groves, swimming pool, and endless fields, you can rest peacefully without problems and choose your favorite wellness treatments.
Ohmlive Wellness Center
Spa Experience – choose your goal, put on the bracelet and let yourself be guided
Massagges
Beauty services
Paths
Relax
Relax 60 min € 25.00 per person – release your mind and body of stress
The ideal path for relaxing contract musculature and favoring slow and gradual body relaxation.
Purify
Purify 60 min € 25.00 per person – free your body of impurities
The path designed to purify the body trough intense sweating that oxygenates the skin, freeing it from impurities.
Excite
Excite 60 min € 25.00 per person – recharge your mind and body
The increase in temperature combined with a cold contrast reaction for a burst of new energy and to tonify the heartbeat with intense warm followed by intense cold.
Hours Ohmlive Wellness Center 9: 00-13: 00/14: 30-18: 30
Access is exclusive upon compulsory reservation for a maximum of 2 people at a time and has a supplement of 25.00 euros per person.
Children cannot access the spa services until the age of 16, accompanied by an adult.
The entry and exit times will be regulated by pre-established intervals that cannot be changed, in case of delay the unused time cannot be made up.
For information and reservations: wellnesscenter@ilmiraggioinvaldorcia.com
Finnish sauna
Sauna – temperature 80-100 ° C humidity 10-20%
Benefits
purifies the body
relax your muscles
it disposes of lactic acid
eliminates stress and insomnia
improves circulation
helps breathing
strengthens the immune system
Steam bath
Turkish bath – temperature 40-45 ° C humidity 98%
Benefits
toning and draining effect
stimulates cell renewal
helps the respiratory tract
purifies the skin and the body
improves blood and lymphatic circulation
fights stress and tension
Ice waterfall
Icefall – temperature 0 ° C
Benefits
toning and revitalizing effect
rebalances the body temperature
regulates blood pressure
Cold rain
Cold rain
Lemon scented water drops and chromotherapy for a firming, refreshing and energizing effect.
Particularly suitable after exposure to the heat of the sauna and Turkish bath.
Cold thunderstorm
Cold thunderstorm
With its particular wide jet scented with Scots pine and chromotherapy, it gives a strongly toning and invigorating effect.
Indicated to restore physiological conditions.
What we offer more, and which differentiates us from any charming Residence, is the loving attention to detail aimed at the complete satisfaction of the customer's physical and mental well-being, which is possible thanks to Tuscany's unique atmosphere. A beauty without equal in the world. From our lounge you can enjoy a suggestive and privileged view of the Val D'Orcia,
and our Relais is surrounded by an enchanting and luxuriant olive grove, and by wide outdoor areas where you can take regenerating walks in a magical, inviolated place, where time stands still. Moreover, we are equipped with a fitness center and meditation rooms, useful for invigorating the mind and body, as well as an outdoor swimming pool with a bar to pamper and spoil yourself a little.
Are you looking for a relaxing holiday?